Activities
Fishing and Angling :
Angling is one of the best leisure sports that test both the agility and the patience of the sportsman. Cherai is a veritable angler's paradise. Fishing and angling tours on the magical Cherai waters, can be the most fascinating experience. Simply lazing in the cool shades of coconut palms with your fishing rod all set to bait the unsuspecting fishes can be a mind-blowing holiday experience.
We offers you a wide choice of fishing tour packages to the brilliant and glistening backwaters in cherai. We provide the very best of equipment, fishing rods graphite and ringal bamboo hi-quality resilient fishing lines and top of the line artificial bait and tackles - spinners, spoons and artificial flies.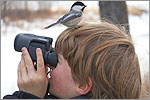 Swimming and Bird-watching :
The crystal clear waters around cherai beach are ideal for swimming, snorkeling and surfing. Besides these, there is ample scope for bird and animal watching. You may actually spot a heron or stork scrounging for its prey amid the paddy fields, or ducks waddling in shallow pools and dolphins frolicking in the surf. Cheraiís backwaters which constitute a network of lakes, lagoons, canals and estuaries are home to a wide variety of freshwater flora and fauna. And on its beach, you are sure to come across thousands of seashells of diverse hues, shapes and sizes.
Cycling :
" The bicycle is the most civilized conveyance known to man. Other forms of transport grow daily more nightmarish. Only the bicycle remains pure in heart ". Iris Murdoch, writer (1919-1999).
There are many reasons to cycle be it as the best way to get around town, it will help you get fit, in time which would otherwise be wasted by travelling or just a leisurely ride. Cherai offers plenty variety for the cyclist. there are smooth- surfaced highways, irt tracks,coastal routes hrough coconut groves, winding country roads and many more.
Motor cycling :
Cherai is probably the best place in kerala to hire a motorcycle and go cruising through the backroad. Motorcycle riding is an exhilarating way to see the country side, and offers the freedom to go when and where you like.
For more information, write to us :
info@cheraihotels.com
or call on
+91 09349288868 / 09961543990